Montreal's Granby Zoo started its 64th  summer season than with the launch of the long-awaited dinosaur exhibit?
With a price tag of over a million $, the new Dinozoo Park features 21 life-size animatronic dinosaurs like the popular Tyrannosaurus Rx, the Triceratops and more on outdoor platforms throughout the park.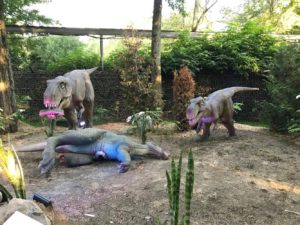 You will be amazed by the realism and animation of these animatronic dinosaurs. They're real! They're right there, in front of us, twisting and turning their heads. As they open their enormous toothed jaws, their eyes blinking to better stare at us, moving their limbs, lashing the air with their powerful tails and roaring as they acknowledge our presence, we truly believe we have traveled back to Jurassic times.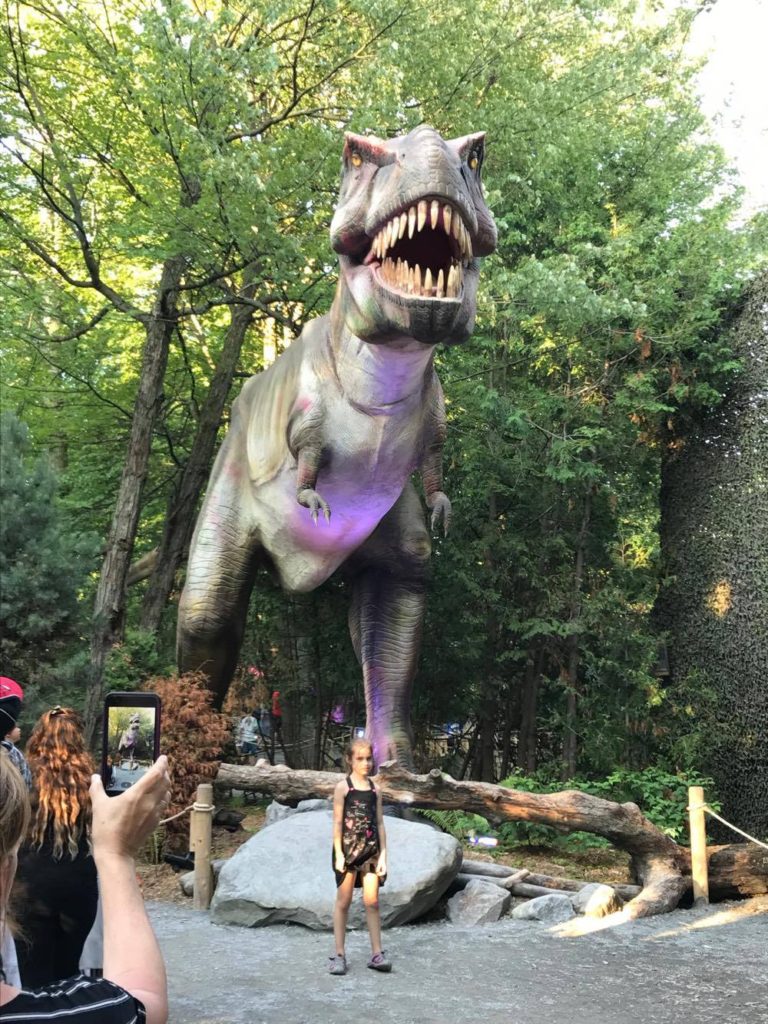 This new world will constitute a great addition to Zoo de Granby's existing four continents: Africa, South America, Asia and Oceania. Our visitors will be venturing into a world integrating the well-known classical dinosaurs with paleontologists' newly discovered creatures from all around the globe. Information panels will be placed near each dinosaur species as we do with all our animal collection.
Granby Zoo's summer parks are also open for the season, including the Zoological Garden, the Amazoo Water Park and Amusement Park, as well as the animal collections which are open year-round.
The Zoological Garden features over 1,500 exotic species like elephants, gorillas and tigers while the amusement parks host tons of slides and rides for the whole family to enjoy.
As of June 3, one-day passes for Granby's summer exhibits will cost $26.95 for children aged 3-12, $12.95 for toddlers and free for babies under 2-years-old. Two-day passes are also available for purchase.
You can buy tickets and find additional information on the Granby Zoo website, www.zoodegranby.com.
Sources: montreall.com, zoodegranby.com