Having a drink on one of many rooftop Terrasses is one of the best things to do in Montreal this summer, hands down. And fortunately, Montreal has a wide variety of world-class rooftop terraces, each with their own unique features that make them superb.
Find out which Montreal rooftop terraces are voted the best in the city:
55 Saint-Jacques Street, 8th floor
If you love skylines and delicious (but a bit $$$) food on a hot summer night with crazy drinks, then Terrasse Place D'armes is the perfect place for you! This restaurant is a rooftop that transforms from restaurant to bar.
---
2. Terrasse Nelligan

facebook.com/TerrasseNelligan
Terrasse Nelligan stands out for the amazing view it affords of both Notre Dame Basilica and the Saint Laurent River. The space itself is nothing to ignore, of course, as Terrasse Nelligan can provide an amazing culinary experience (with plenty of grilled foods to enjoy, which is so summer) along with a plethora of expertly-made cocktails. Rain or shine, whether you're looking to drink, eat, or both, Terrasse Nelligan has you covered.
3. Terrasse sur l'Auberge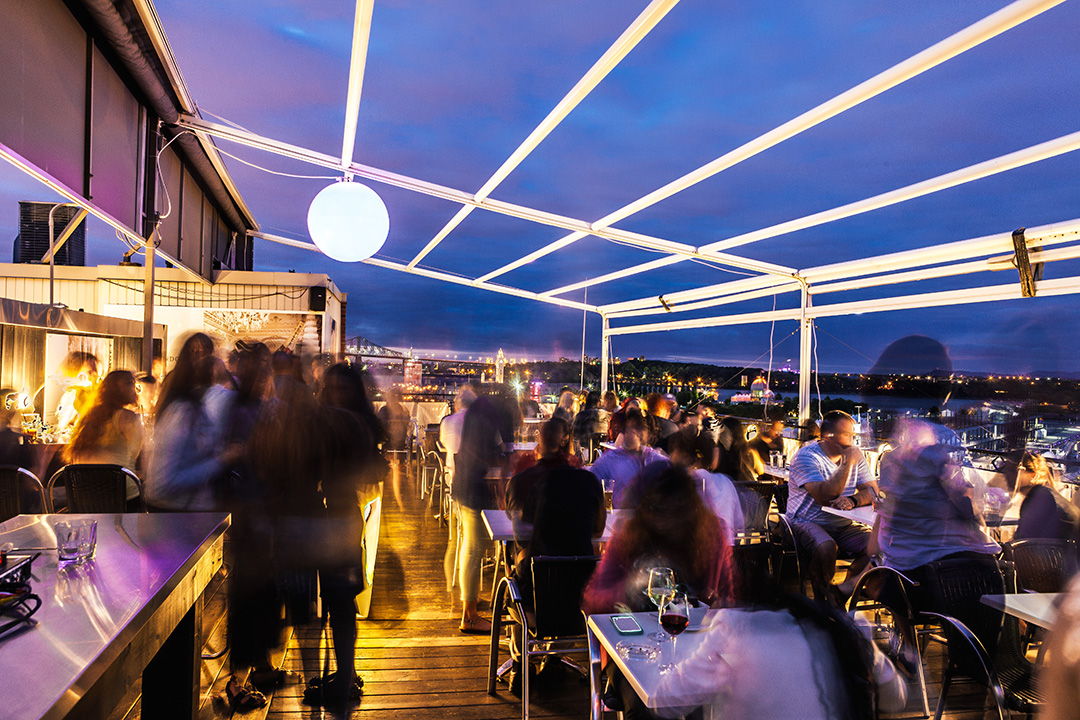 Providing you with a breathtaking view of Old Montreal and the Saint Lawrence River,  Terrasse sur L'Auberge if definitely one of the top rooftop terraces in all of Montreal! It's classy but more relaxed than the others. Plus it's a great place to watch the fireworks!
---
4. SIX Resto Lounge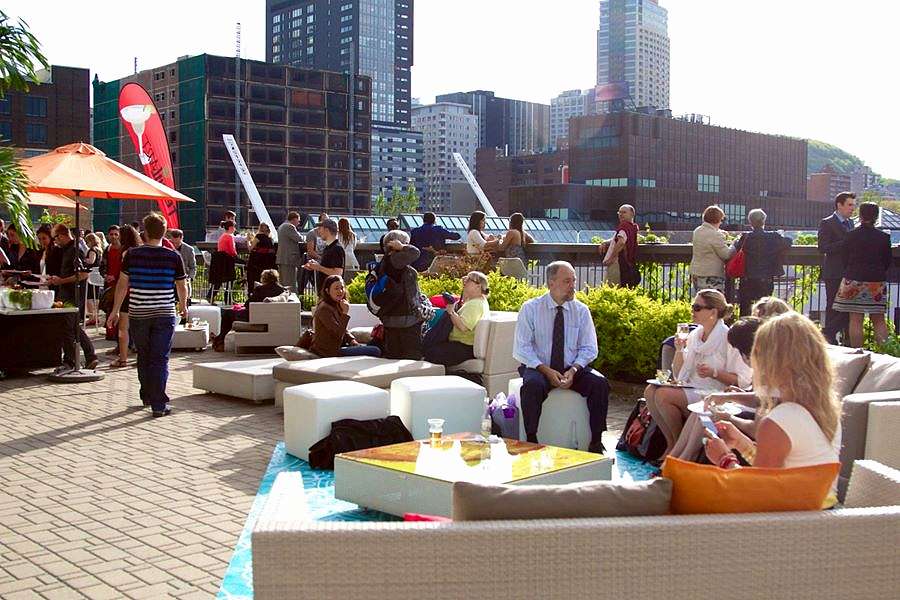 This Terrasse is perfect to watch Montreal's countless festivals! A great spot to hang out with a large group of friends as you sip on sangria. It is located on the rooftop of Montreal's Hyatt Regency Hotel right in the heart of Place des Arts, so you can expect nothing but a gorgeous view.
---
5. Terrasses Labo Culinaire (Foodlab)
Photo cred – laboculinaire
 1201 Boul St-Laurent
Feast upon the flavors of summer at the SAT's Terrasses Labo Culinaire Foodlab. Located on the third floor of the SAT building, the menus of the Foodlab are headed by chef Michelle Marek and are always brimming with fresh flavors. Plenty of drink options to be enjoyed at the Foodlab's terrasse, including specially selected wines to pair with your meal.
source: mtlblog